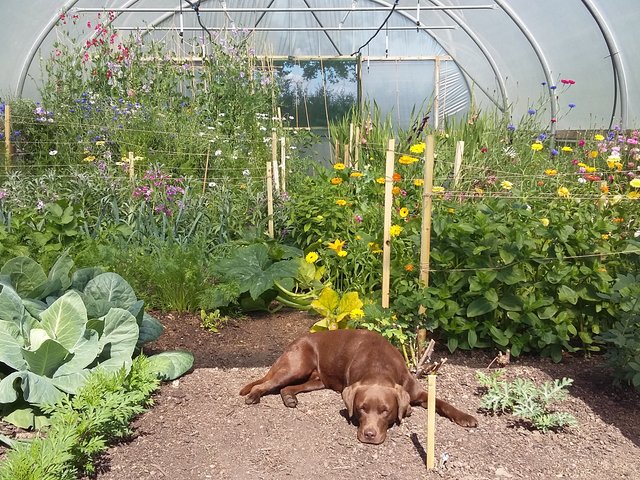 Our

new polytunnel is coming soon!

Our new polytunnel has been ordered and will be on its way to the school in the next few weeks, ready to be erected. We are grateful to Gordon and his wife Jo, from Ferryman Polytunnels Ltd, for their support. The generous discount they gave us, together with some free items, made it possible for us to stretch our budget to a very large ( 30ft x 18ft) polytunnel, with double doors at both ends and benching down one side. They are adapting the bench height for us, to provide the correct height for children. In this photo you can see Gordon and Jo's dog enjoying the sun in one of their tunnels!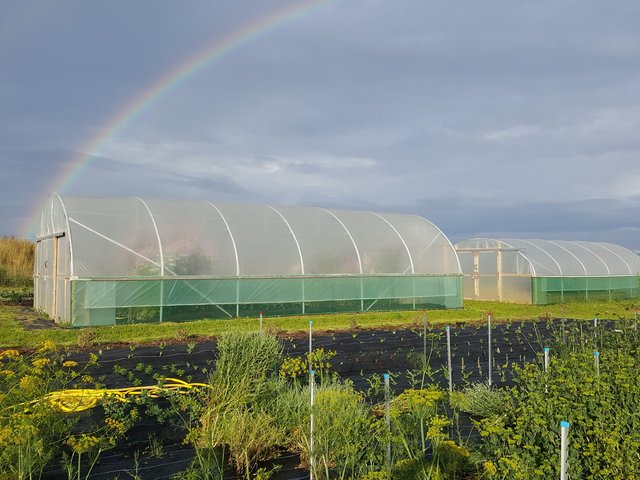 Gardening

in all weathers.

The polytunnel will provide the opportunity for groups of children to be working on outdoor tasks year-round. Some of the children have already been talking about how eager they are to grow vegetables, and they will be contributing some of the produce they grow to the PTA, who work on innovative projects, with the children, to raise funds for school projects. Other produce will be used for cooking outdoors, over an open fire. Gordon and Jo told me that it was the level of enthusiasm and focus seen in the children that motivated them to offer an especially generous discount on the polytunnel. To pass this generosity forward, we will be encouraging the children to offer free produce to some of our community members who are on a very limited food budget.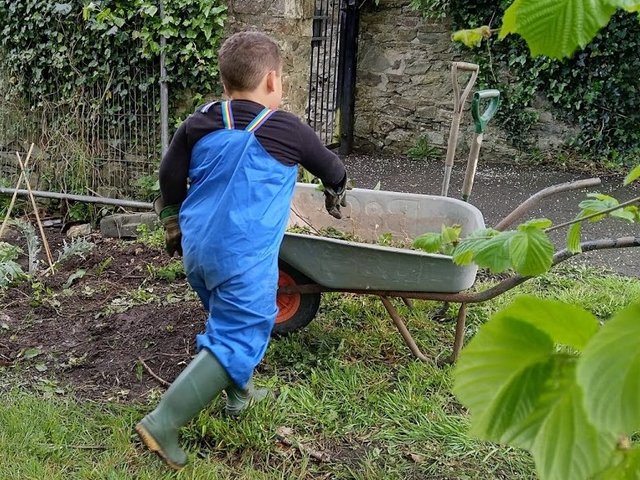 Learning

through gardening

Growing vegetables gives children the incentive to be adventurous in their eating. We also expect some children to take a new interest in helping to cook healthy meals at home! There will be clear links between gardening and many of our science workshops and science projects. Researching how to plant seeds and tend plants, learning about how plants grow and reproduce, testing soil, checking tunnel temperature, monitoring weather, and even writing cookery instructions and listing ingredients to use when cooking at home or on the forest school fire. These are all great ways to acquire the skills that we know are important in being able to work scientifically in secondary school science.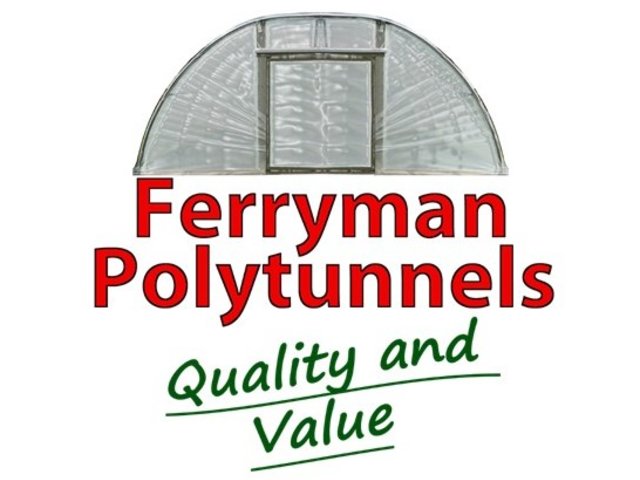 A

message from Gordon and Jo

Ferryman Polytunnels Ltd are proud to support the Apple Tree Initiative.

We are a family business, based in Devon and delivering nationally. Our aim is to provide quality products and personal service at a reasonable price. Ferryman Polytunnels have been manufacturing high quality galvanised steel framed polytunnels, for the garden, allotment, commercially and schools, for over 35 years.

www.ferrymanpolytunnels.co.uk
info@ferrymanpolytunnels.co.uk